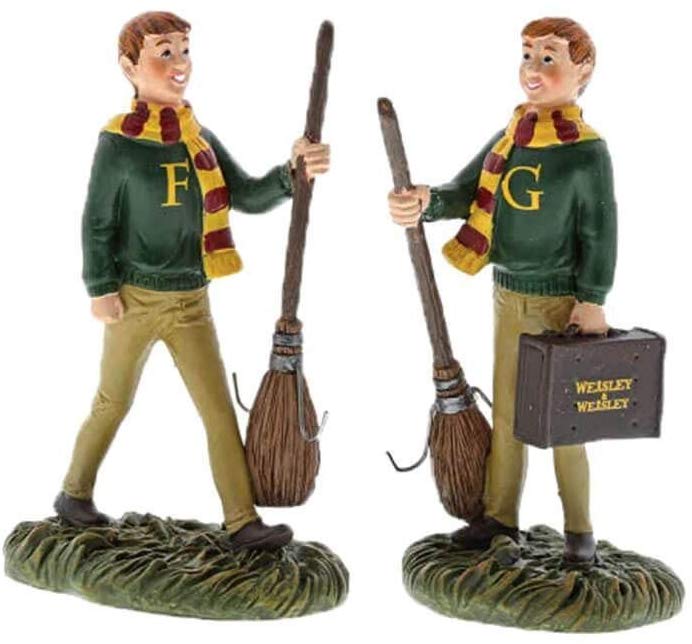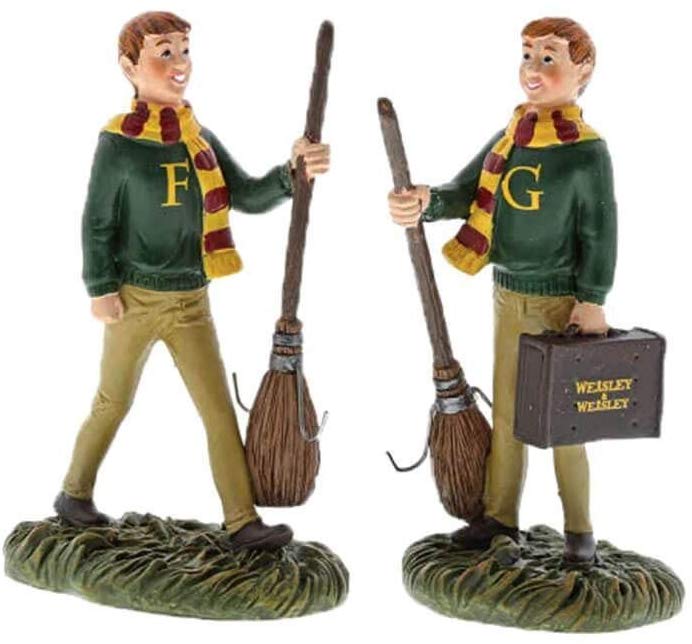 Department 56
Department 56 Harry Potter Village Fred & George Weasley Figurine, 3.1"
OFFICIALLY LICENSED: Harry Potter characters, names and related indicia are copywrited and trademarks of Warner Bros. Entertainment Inc. (WBEI)., WB Shield is copywrited and trademarked by WBEI, as i

HIGH QUALITY: Meticulously hand crafted and intricately hand painted resin. Introduced January 2019. Measures (approx) Measures 3 x 1.25 x 2-inches.

CREATE YOUR OWN SCENE: Coordinates, specifically, with The Burrow - sold separately (Item #6003328)

HARRY POTTER VILLAGE SET: Coordinate with the entire Harry Potter Village set from Enesco Department 56 - Hogwarts Astronomy Tower (Item #6003327), The Burrow (Item #6003328), Hogwarts Express (Item #6003329), Snape and McGonagall (Item #600331), and Draco Waits at Platform 9-3/4 (Item #600333) - ALL SOLD SEPARATELY.